I'd like to invite you to take a moment and think about the projects currently underway in your business. From my perspective, I see projects as growth vehicles for organizations. I say this because, typically when an organization commits to applying resources to a piece of work (i.e., a project) or undertaking an activity that has a specific deliverable and a clear beginning and end (i.e., a project), this work is usually done to support the company's growth in some capacity.
The challenge, however, that I see with so many small businesses is this… small businesses are very good at starting projects, but many are not so good at finishing them, at least not on time or within budget. This issue alone is enough to send a business into a crisis.
Incomplete and run on projects often cause productivity and financial problems, not just for large organizations with multi-million-dollar budgets, but especially for small businesses that don't have a standard way of approaching their projects, which can often end up in unnecessary disaster.
Poor project management practices account for over 36% of project failures, according to a Project Management Office report. One key reason so many projects run out of gas is that organizations, and not just small ones, struggle with actually getting project team members properly trained on what it takes to execute and bring projects to completion effectively.
The purpose of training and management development programs is to improve employee capabilities and organizational capabilities. Investments in the training and development of employees, especially when it comes to managing and executing projects, can make them more productive or more effective in their jobs, directly contributing to the organization's bottom line.
Project Management Is A Universal Core Competency
Today project management is a powerful core competency for both large and small businesses.
Having project management skills and capabilities are no longer enough for just the people designated with the title of "project manager". Yes, the project manager needs to have a clear idea of what the project is about, what the end goal is and how to execute it to ensure it is done on time and within budget.
But this degree of clarity is also important for each member of the project team. In fact, project management is fast becoming a necessary core competency that every person in the organization should have if optimal performance is expected.
Let's face it, training often takes a back seat when other seemingly more important tasks are at hand. But over time, the costs of insufficient training for all the people involved in executing a project is easily felt and very evident every time a project doesn't fulfill the goals, objectives, and expectations originally planned at the start of the project.
Making a small investment in project management training for people involved in key initiatives can create a multiplier effect on current and future projects. Even a small upgrade of skills in areas such as status reporting, communications, conflict resolution, risk management, and quality can make a tremendous difference in the outcome of projects.
If your budget doesn't allow for professional project management training in your business, then try applying these three creative ways to build project management capabilities in your employees as well as the project stakeholders on your next project so that you can strengthen your team and prepare to deliver a successful outcome for your project.
#1: Provide Group Coaching For The Project Team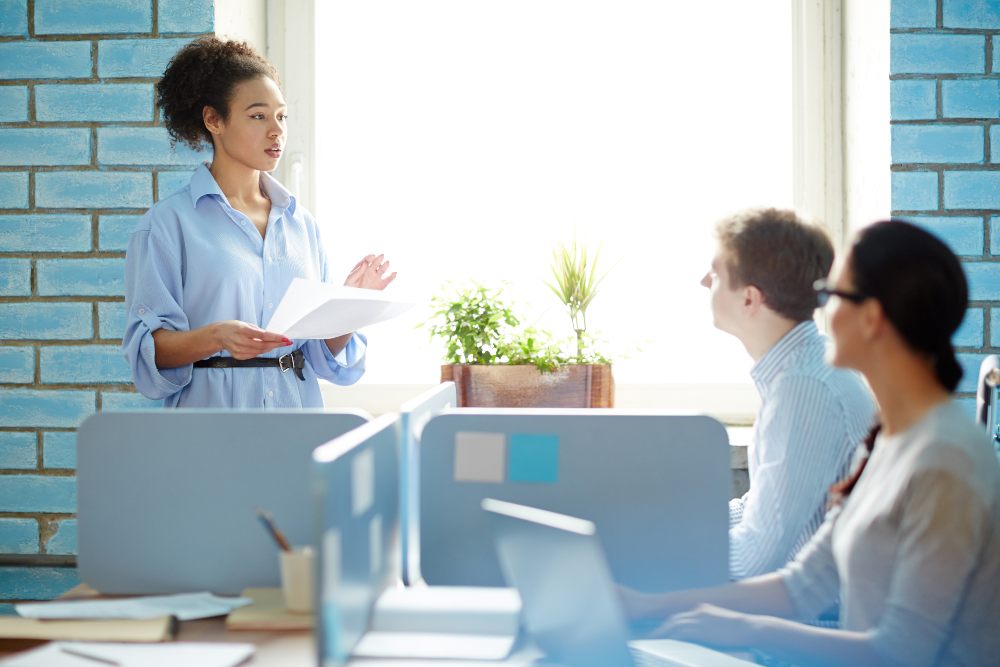 Before you can effectively execute a project, there needs to be a shared understanding of that project, including its purpose, objectives, the scope of work, who's sponsoring it, and funding.
Using a group coaching method can help the entire project team get acclimated to the project. Group coaching is a great way to get team members skilled in project management principles without spending a lot of money on full project management training. Group coaching is also a great communications' tool that takes the team through planning and executing a project in a "just-in-time" way.
When I employed this technique with a team of engineers I was working with for a medical device manufacturer, this process alone was transformational not only for the engineers, but also for the other stakeholders such as quality assurance, regulatory, R&D, and manufacturing.
The great thing about using a coach to bring project management experience and insight is that you don't need to have the coach full time. In fact, it is not uncommon to start using a coach during a project rather than at the beginning.
By retaining a coach after the start of the project presents a unique opportunity for the coach to assess the state of the project and then help determine the best focus for the coaching going forward.
A project management coach can be helpful in identifying gaps and providing necessary course-correction input about the project to ensure delivering the project on time, within budget and within scope.
#2: Engage An Outside Facilitator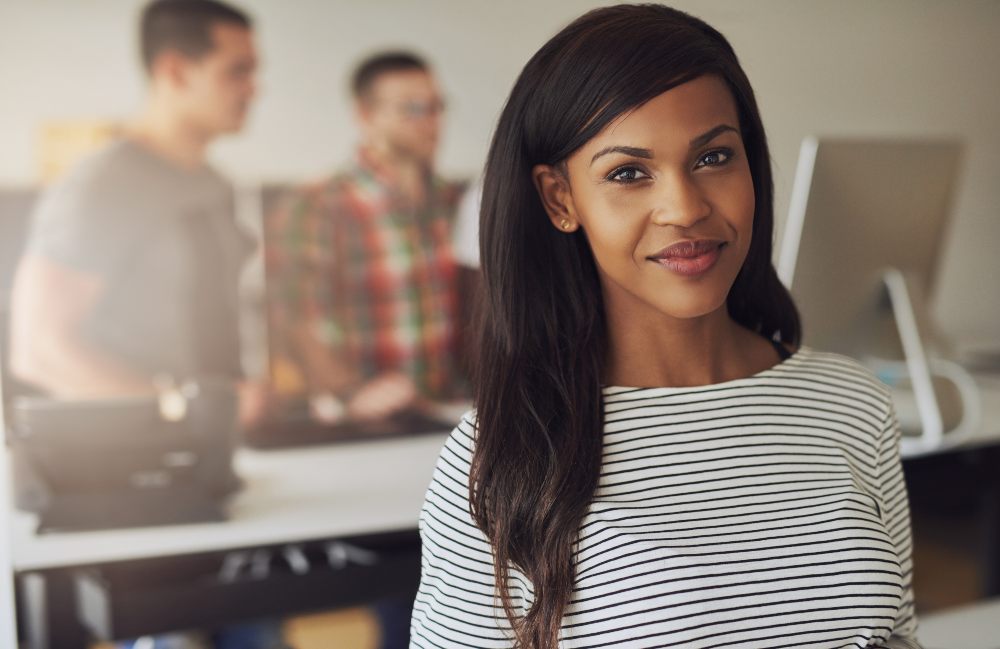 Projects can quickly evolve into sticky situations, especially when it comes to change, and projects are all about change. When people are not skilled in the invisible elements of project management such, conflict management, status reporting, negotiations, time management, leadership, etc., a project can become a seedbed of chaos.
As part of a team-building and project planning exercise, consider bringing in an outside facilitator for a day or two to jump-start the project.
A good project management facilitator can help to get your team focused by leading the process and making the most value for the participants. For example, a skilled project management facilitator will structure a project and give it clarity, which will help the project team improve their ability to deliver a successful project by getting them to see and understand the "big picture."
I used this technique to facilitate a three-day project conference for the world's leading quick-service restaurant brand that brought all project team members and stakeholders together to discuss the project.
It is important that the project's purpose and goals are communicated to all team members and other essential stakeholders. Everyone needs to see and understand their roles and the importance of their work.
Taking the project team through a facilitation process gives team members insights into team dynamics as well as how each member sees the project. This technique also provides an opportunity to build an effective and detailed communications management plan that defines how the complex flow of project communications will be managed and to address potential communication conflicts.
#3: Schedule An All-Hands-On-Deck Read Through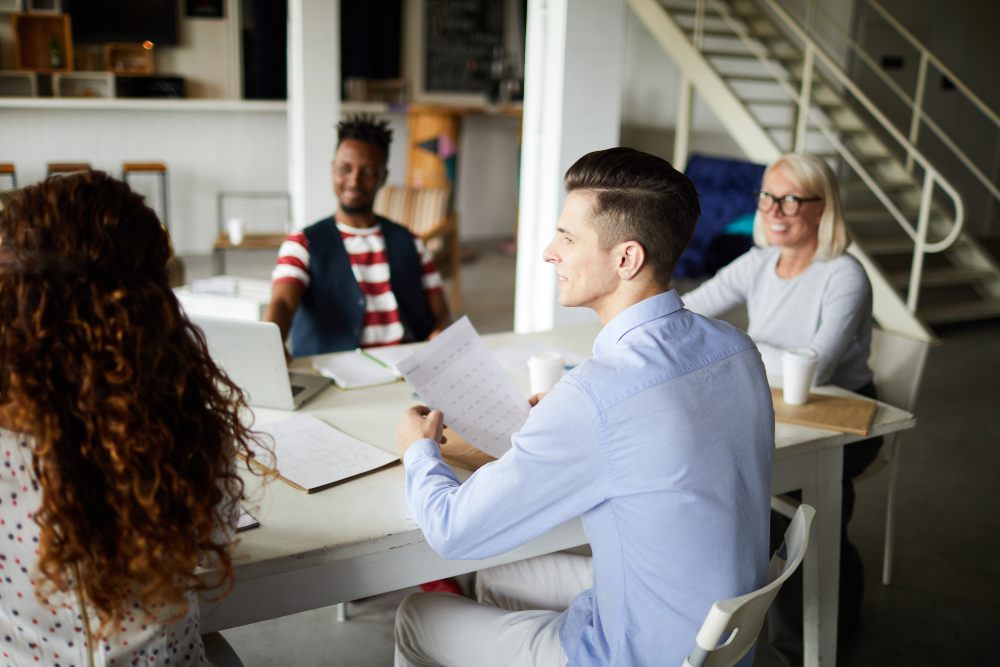 It should go without saying that every activity and phase involved in the project should be properly planned in advance. The project plan is the document that identifies the activities that allow for the successful execution and delivery of a project. It should also contain a list of the required resources, milestones, and timelines for deliverables and every team member should understand the project plan, at least an overall view.
Once the plan is complete, it's time to go over the plan as a team and ensure there are no omissions or surprises. You'd be surprised what other members of the team can catch that was originally overlooked.
This is why I recommend having an all-hands-on-deck read-through of the project plan during the project kickoff. An all-hands-on-deck read-through provides a great opportunity to discuss the project at hand with all your team members and stakeholders, as requirements from various organizational functions or departments are more clearly understood.
Make it a fun event inviting all stakeholders to contribute. Allow for non-judgmental input to build confidence, commitment, and buy-in as well as gain support and momentum for the project.
This idea right here goes a long way in building a winning team and executing a successful project.
Other Things To Consider
As you consider implementing some of these ideas, ask yourself: What benefits would the company gain if the projects in our portfolio were completed on time, within budget, and met business, customer and/or market expectations?
Perhaps…
More products to market
Accelerated time-to-revenue
Less overtime or downtime
Lower operational costs
New business opportunities
More satisfied customers
Happier and more engaged employees
As your project is underway, always maintain the big picture perspective of what you are trying to accomplish and why.
It's A Wrap!
Taking the time to develop the people essential to the success of your project can't be stressed enough. Training opportunities and educational moments are all around you. Imagine the profound difference that could be made with just a little extra effort prior to the kickoff of a project or at certain junctions along the way. Hmmm…
So, if you're ready to hire a project management consultant to help you implement some of these ideas, schedule a discovery call with me today.
Latest posts by Chareen Goodman
(see all)