Beyond Discounts: Nailing Black Friday with Target Audience Insights and Irresistible Offers
'Tis the season for 🎄Black Friday💸 planning! 🤩
Can you believe it? Yes. I know we haven't completed the month of September.
But here's the thing… if you are looking to do something for Black Friday (or Cyber Monday) now is the time to start figuring out what you are going to do.
As a solo coach, Black Friday presents a golden opportunity to attract new clients and boost your coaching business.
Now you may be wondering, how do I get started?
Well, by creating a compelling value proposition that resonates with potential clients and aligning your strategies with their needs and desires is a great place to start.
In this blog post, we will explore two crucial aspects of maximizing your solo-coaching business on Black Friday by:
✅ Understanding your target audience and their needs.
✅ Planning an irresistible offer (an offer that is tailored to their wants and desires!)
Step 1: Understanding Your Target Audience
To effectively maximize your Black Friday sales, it's essential to have a deep understanding of your target audience.
Right now, while you're early in the planning phase, it's crucial to dive into your prospective client's pain points, desires, and motivations.
By empathizing with their needs, you can tailor your offerings to solve their specific challenges and position yourself as the go-to coach.
Start by conducting market research and analyzing your ideal client profile. Identify their goals, aspirations, and the obstacles they face.
Consider the mindset of potential clients during the Black Friday season – are they seeking personal growth, career advancement, or improved relationships?
Understanding their motivations will help you craft a value proposition that speaks directly to their needs.
Additionally, consider the emotional triggers that can influence their purchasing decisions.
How can your coaching services address their pain points and provide tangible solutions?
By connecting with them on an emotional level, you can create a sense of urgency and show that you genuinely understand and care about their personal development journey.
Step 2: Planning Your Irresistable Offer
Researching and analyzing popular Black Friday deals in your specific coaching niche is crucial for planning your own offering.
Take the time to explore what your competitors are offering and identify gaps in the market. Look for unique ways to set yourself apart and provide exceptional value to your target audience.
Consider the different types of offerings that can be tailored to your audience's specific needs. Discounted coaching sessions, bundled packages, or exclusive bonuses are just a few examples.
However, remember that it's not just about offering discounts.
Focus on providing real value that goes beyond the price tag. Think about additional resources, personalized action plans, or access to exclusive coaching materials that can enhance the client experience.
When crafting your offers, keep in mind the pain points and desires of your target audience discovered in Step1.
Ensure that your offerings directly address these needs and provide practical solutions. By aligning your offering with their aspirations, you create a compelling value proposition that is difficult for potential clients to resist.
It's a Wrap
Understanding your target audience and planning an irresistible Black Friday offer are essential steps if you really want to maximize your solo-coaching business during this sales season.
By diving deep into their pain points, desires, and motivations, you can create a value proposition that resonates with potential clients.
Researching popular deals in your coaching niche and tailoring your offerings to meet your audience's specific needs will set you apart from the competition.
Remember, it's not just about discounts but about providing tangible solutions and real value.
With these strategies in place, you can make the most of Black Friday and attract new clients who are eager to embark on their personal growth journey with you.
💛
---
Let's Talk
Want to learn more about how I can help you reach your business goals?
Book a Bold Leap Discovery Call with me now.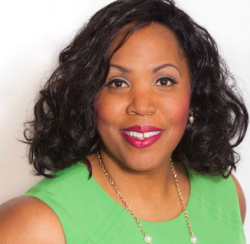 Latest posts by Chareen Goodman
(see all)