What Do I Need To Change In The 2nd Quarter?
Ready to Reach Your Goals? Here's What You Need to Know!
It's already the second quarter of the year, which means it's the perfect time to think about how to turn the rest of the year in your favor.
As a Business Coach, I've been working with clients just like you, and one of the biggest issues I've noticed they share is the lack of planning for their success and their inability to set clear goals that will move them closer to having their dream business and life.
The good news is that there's still time to make the changes necessary to ensure your success in the second quarter.
No matter what type of coaching business you run, having a written plan for success is absolutely essential.
According to the Small Business Administration (SBA), businesses that have a written plan are 50% more likely to succeed than those without a plan.
If you're serious about making progress in your coaching business, it's time to sit down and map out a plan.
The second quarter is really your opportunity to refocus, adjust your strategies, and set goals that will propel your business forward.
In this post, we'll explore the most important questions to ask yourself that will help you to determine what you need to change in Q2 so you can ensure your coaching business is successful for the rest of the year.
So let's dig into it.
Q1: Did I reach my goals in the 1st quarter?
First off, did you write down any goals for the year during the first quarter? 🤔
The first quarter is always the perfect time to set goals and get your footing for what you want to accomplish for the year.
The thing is if you never set goals how will you know whether or not you are progressing for the remainder of the year? Goals are your benchmark for success.
In a study, conducted by the University of Scranton, researchers found that people who write down their goals are 1.2 to 1.4 times more likely to achieve them than those who don't.
Let's assume you did set some goals. Now, it's time to reflect on the goals you set for yourself in the first quarter. Did you achieve them? If not, what were the obstacles that hindered you from reaching your goals?
If you didn't set any goals in Q1, this is the first thing you need to change for the second quarter. Set two to three goals you will strive to achieve over the next 90 days.
Q2: Did I attract the right clients?
OMG! 😲 How many times have you been stuck working with the "wrong" client? Now, this is not a bad thing because every experience is a learning experience. But, as a coach looking to build the coaching business of your dream, it's essential to attract the right clients those who align with your niche and business goals.
If you are not reaching the right clients, it's definitely time to reflect on the clients you worked with during the first quarter and make changes going forward if they weren't the right fit.
So ask yourself…
Were the people I worked with aligned with my niche and my coaching superpower?
Did you feel energized and inspired working with them?
If not, what changes can you make to attract the right clients in the second quarter?
If this is an area of struggle for you, grab my FREE Guide: Niche! Find Your Sweet Spot.
Q3: Did I market my business effectively?
Hmmm… How will people know you or know about your great coaching if you don't market your business and promote your offers?
Reflect on all of the marketing efforts you put in during the first quarter, and be honest about it.
Did you show up?
Did you show up consistently?
What strategies did you use?
Did they work effectively?
If not, what changes can you make to improve your marketing efforts in the second quarter?
Effective marketing is crucial in attracting new clients and growing your coaching business. As you look forward, take the time to consider what you need to change in the second quarter and plan accordingly.
Q4: Did I charge what I'm worth?
You don't have to do price gauging, but charging what you're worth is pretty essential to sustaining a profitable coaching business. Reflect on the rates you charged in the first quarter.
Were they fair?
Were they competitive?
Did you feel undervalued or overpriced?
Did you charge enough to pay your bills?
Did you charge enough to break even or make a profit?
If so, what changes can you make to ensure you're charging what you're worth in the second quarter?
Answering these few basic questions on pricing will give you insights into your pricing strategy as you head into the second quarter.
Q5: Did I have effective business operations and systems in place?
Systems. Strategy. Structure. I share these three words with my clients all the time because if you really want to grow your business without the burnout, you must have systems, strategies, and structures in place.
Effective business operations and systems can help streamline your coaching business, saving you time and energy.
You can't build a business effectively doing one-offs and manual work.

Chareen Goodman, Business Coach
Reflect on the systems and operations you used in the first quarter. Were they effective? If not, what changes can you make to improve your business operations and systems in the second quarter?
What is at least one system you can perfect that would give your business an upgrade and free up time for you?
Q6: How can I better differentiate myself in the market going forward?
This is not the time to blend in and do what every other coach in your niche is doing. Quite the contrary. It's time for you to stand out.
The coaching industry is consistently growing, which means more players are entering the market. You must differentiate!
Differentiating yourself from other coaches in the market is essential to attract the right clients and to stand out in the industry.
Reflect on how you can differentiate yourself in the market in the second quarter.
Are there any unique skills or perspectives you bring to the table?
Is there a way for you to get more granular in your niche so you can stand out more?
Can you offer new or innovative services to your clients?
Dig deep to find the answer. Remember, you are the ART of your coaching business. The masterpiece in the frame.
Q7: How can I improve my work-life balance?
The dream life you set out to create as a coach is so important. That's probably one of the main reasons you started your coaching business, am I right?
Building your business and creating that life you want makes it all the more easier to get caught up in your work and neglect yourself…, your friends…, your family…, and your personal life.
But here's the thing… you did't start your business so your could neglect your life. You started your business so you could create a better life for yourself… your family, etc.
Your business is a means to an end, it is not the end itself.

Chareen Goodman, Business Coach
Give yourself some grace in the second quarter. You can do this by reflecting on how you did with your work-life balance in the first quarter.
Did you prioritize your personal life, or were you consumed by work?
What changes can you make to improve your work-life balance in the second quarter?
The second quarter just may be the perfect time for you to plan for that vacation you've been putting off. 🏖
Your Next Steps
Here are a few next steps for you to get your second quarter plans in order.
Set clear and measurable goals: Based on your reflections from the previous questions, set specific, measurable, achievable, relevant, and time-bound (SMART) goals for the second quarter. These goals should be challenging but realistic and aligned with your long-term business objectives.
Prioritize your actions: Once you have set your goals, it's time to prioritize the action you will need to take that will help you achieve them. Focus on the activities that will have the biggest impact on your business growth, such as marketing, lead generation, client acquisition, and revenue generation.
Develop an action plan: Create an action plan that outlines the specific steps you will take to achieve your goals. Include specific deadlines and milestones, and assign responsibilities to team members if applicable. Your action plan should be detailed, but flexible enough to accommodate changes and adjustments as needed.
Plan your work and then work your plan.

Chareen Goodman, Business Coach
Allocate your resources: Consider your available resources, including your time, budget, and any team members, and allocate them in a way that supports your action plan. Invest in the areas that will have the biggest impact on your goals, such as marketing, coaching programs, or business operations.
Track your progress: Establish metrics and KPIs (Key Performance Indicators) that will help you track your progress toward your goals. Regularly review your performance against these metrics, and adjust your action plan as needed to stay on track.
It's a Wrap!
Making changes in the second quarter is a must for any coach who wants to see growth and progress in their business. By reflecting on your past performance, identifying areas of improvement, and setting realistic goals, you can create a solid plan for the next 90 days that will help you achieve success.
So now, go grab your favorite beverage, find a quiet spot, and take time to reflect on all the answers to the above questions and create a plan for the second quarter. Pay particular attention to the life you want to create and plan out from there.
Remember to stay focused, stay motivated, and stay committed to your goals, and don't be afraid to ask for help or guidance when you need it.
💛
---
A Free Gift
As a coach, you might be looking to reflect on the first quarter of the year and make necessary changes in your approach to achieve your goals and if you are I applaud you.
To help you on your journey, I have created a free Coaching Business Mastery Checklist. This checklist includes all the important elements you need to consider when planning for the second quarter, and it will guide you in setting and achieving your goals.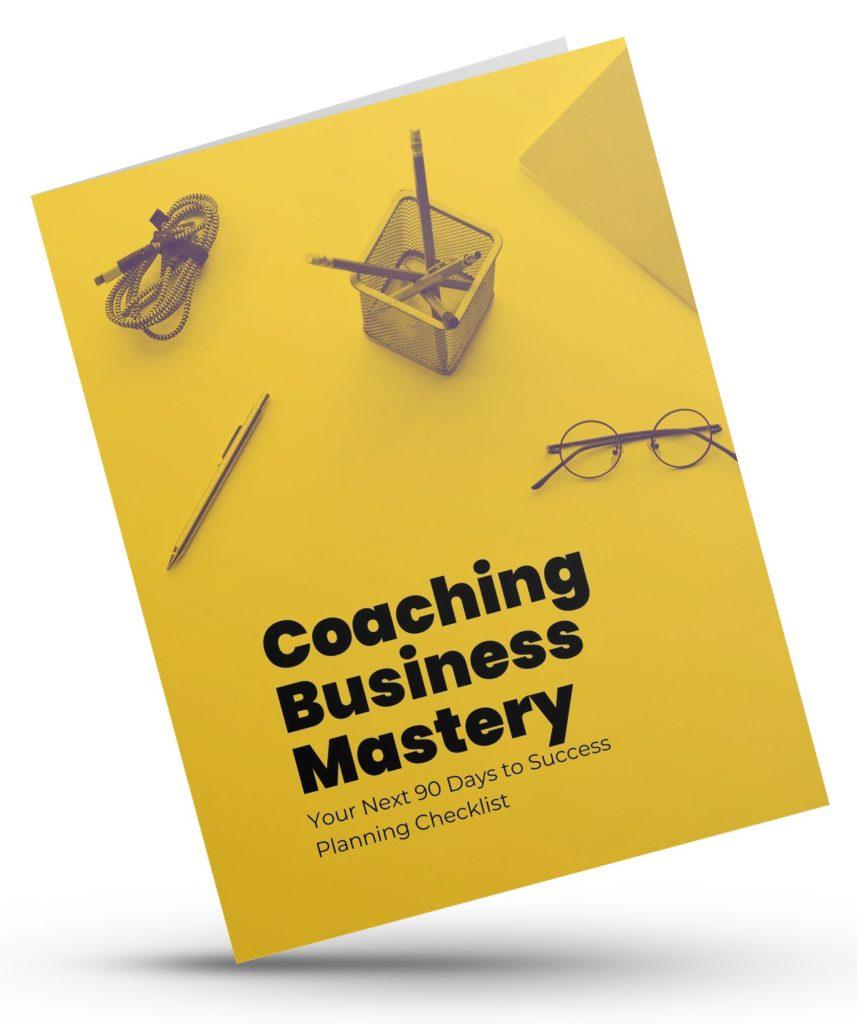 Download the FREE Coaching Business Mastery: Your Next 90 Days to Success Planning Checklist and level up in Q2.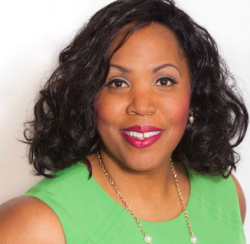 Latest posts by Chareen Goodman
(see all)