How ChatGPT Helped Me 10x My Content Game as a Business Coach
As a business coach, I have seen firsthand the benefits of using ChatGPT to 10x my content game, establish my authority in the industry, and be more creative.
Running a successful coaching business requires a lot of work, that's why I'm always looking for ways to optimize how I run my business by working smarter and not harder.
So when I first heard about ChatGPT, naturally, I was intrigued.
As someone who doesn't focus on content creation by profession, I do know that creating and generating quality content consistently is crucial for my business. So, I decided to give ChatGPT a try.
And let me tell you…
ChatGPT has been a game-changer.
I have been using ChatGPT now since February of this year, and it has helped me 10x my content game.
What's the Game-Changer
Now just in case you haven't heard about ChatGPT, it is an AI-powered writing assistant (well actually more than that) which helps generate amazing ideas for the content I need.
In an online world, content is everything, so writing is critical.
ChatGPT helps me write all of my content with such efficiency and in record-breaking time.
In my world, I have to engage with my audience frequently, provide them with valuable content on the problems and challenges they face, and establish my authority in the industry.
ChatGPT helps me do this by providing me with a wide range of topics to choose from. I can then refine those topics to ensure they are relevant to my audience and align with my coaching philosophy.
This means that I can stay top of mind with my audience and continue to build my authority in the industry.
Making the Content My Own
My forte as a business coach is strategy, not writing content.
With ChatGPT, however, I can easily generate multiple ideas for my blog, newsletters, and even my Crack the Coaching C.O.D.E.™ podcast.
I can generate a draft quickly and then spend a short amount of time refining it to ensure it meets my standards.
First, I simply train it to use my brand voice, which is typically friendly, conversational, with a hint of humor.
Next, I refine the ideas by making them unique by applying my own style of communication that fits the message I want to convey to my audience.
With ChatGPT, I not only create content on a regular basis, but I can do so without burning out.
This AI technology saves me an incredible amount of time that I can now spend in other areas of my business, like client acquisition and serving my clients.
It's a Wrap
AI-powered writing assistants like ChatGPT are increasingly becoming critical tools for businesses to optimize their content strategy.
ChatGPT has been a game-changer for my coaching business. It has transformed the way I write content and has allowed me to focus on other aspects of my business that require my attention to keep it growing.
If you're a coach or a business owner looking to optimize your content strategy, I highly recommend giving ChatGPT a try.
It might just be the game-changer you're looking for.
💛
---
Let's Talk
Want to learn more about how I can help you reach your business goals?
Book a Bold Leap Discovery Call with me now.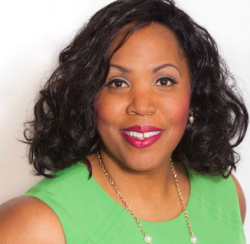 Latest posts by Chareen Goodman
(see all)