The Do's and Don'ts of Marketing Your Coaching Business
As a coach, you have an important role to play in helping others achieve their goals, but you can only do that if you have a steady stream of clients. That's where marketing comes in.
Marketing is all about getting the word out about your coaching business and attracting the right clients.
In this post, we'll take a look at some of the do's and don'ts of marketing your coaching business.
Do: Define Your Ideal Client
Before you start marketing your coaching business, it's important to define your ideal client.
What are their needs and desires?
What challenges are they facing?
Once you have a clear picture of your ideal client, you can tailor your marketing efforts to reach them more effectively.
Don't: Try to Appeal to Everyone
One of the biggest mistakes that coaches make when marketing their business is trying to appeal to everyone. You cannot serve everyone.
This is a recipe for failure.
Instead, focus on your ideal client and tailor your marketing efforts to reach them specifically. This will help you attract the right clients and build a strong reputation as an expert in your niche.
Do: Create a Strong Online Presence
In today's digital age, having a strong online presence is essential for any business, including coaching. This means having a professional website, active social media accounts, and a blog where you can share valuable content with your audience.
Your online presence is often the first impression potential clients will have of your business, so it's important to make it a good one.
Don't: Neglect Offline Marketing
While online marketing is important, don't neglect offline marketing opportunities. This could include attending networking events, speaking at conferences, or even printing business cards and flyers. These offline opportunities can be a great way to connect with potential clients and build your reputation in the industry.
Do: Offer Valuable Content
One of the most effective marketing strategies for coaches is to offer valuable content to their audience. This could include blog posts, videos, podcasts, or even a free e-book.
By offering valuable content, you can establish yourself as an expert in your niche and attract potential clients who are interested in your services.
Don't: Be Too Salesy
While it's important to market your coaching business and sell your coaching services, you don't want to come across as too salesy.
Start with a focus on building relationships with your audience and providing them with valuable content. This will help you build trust and establish yourself as a trusted advisor in your niche.
Do: Measure Your Results
Finally, it's important to measure your marketing results so you can identify what's working and what's not. This could include tracking website traffic, social media engagement, or even the number of new clients you're attracting.
What gets measured gets managed.
When you pay attention to your business and begin to measure your results, you can fine-tune your marketing efforts and achieve even better results in the future.
That's a win for you and your business.
It's a Wrap
Let me wrap with this… marketing your coaching business is essential if you want to attract the right clients and build a successful business.
By following these do's and don'ts, you can create a strong marketing strategy that will help you achieve your goals and make a positive impact on the lives of your clients.
💛
---
Let's Talk
Want to learn more about how I can help you reach your business goals?
Book a Bold Leap Discovery Call with me now.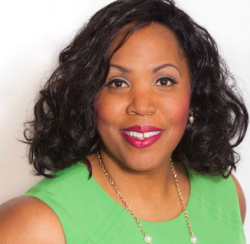 Latest posts by Chareen Goodman
(see all)