Wrapping Up Q2 and Looking Ahead: Embracing AI in Your Coaching Practice
Can you believe we're halfway through the year already? As we wrap up Q2, it's the perfect time to look back on our journey, glean insights, and strategize for the future.
Today, let's talk about an exciting player that promises to be a game-changer in our playbook – Artificial Intelligence (AI) and specifically, ChatGPT by OpenAI.
Understanding AI and ChatGPT
First and foremost, let's familiarize ourselves with our potent ally. AI, in its simplest definition, is tech that mirrors human intelligence.
It subtly permeates our lives, assisting us in ways we may not even notice. A standout example of AI is ChatGPT, a language model fine-tuned to mimic human writing.
It can answer queries, provide tutoring, translate languages, and even draft poetry.
A versatile tech assistant indeed!
Why AI Matters for Your Coaching Business
Now, why should you, as a coach, care about AI?
Consider those routine administrative tasks that tend to consume most of your day: responding to emails, managing schedules, and tracking client progress – all necessary but time-consuming.
This is where AI leaps into action, reducing your administrative burden and freeing up your time to focus on what truly matters: coaching your clients and building your dream business.
Content Generation and AI
Next on the agenda is content.
As we all know and understand, consistent and engaging content is a vital part of marketing your coaching business.
Without the content piece, how will your prospective clients know about the amazing work you do to bring transformation to their life?
According to the Content Marketing Institute, B2B marketers say the top three goals content marketing helps them achieve are creating brand awareness, building credibility/trust, and educating the audience.

https://contentmarketinginstitute.com/wp-content/uploads/2021/10/B2B_2022_Research.pdf
Here, ChatGPT can step in as your content marketing assistant, aiding in crafting content like blog posts, newsletters, and social media updates that resonates with your ideal target audience.
AI and Personalized Coaching
An area where AI truly shines is personalization.
A finding by Salesforce reveals that 66% of customers expect companies to understand their unique needs and expectations, yet 66% say they're generally treated like numbers.

https://www.salesforce.com/resources/articles/customer-expectations/
AI, with its data analysis capabilities, can offer critical insights that help tailor your coaching strategies. With ChatGPT, you can design bespoke coaching plans that truly hit the mark with your clients.
Steps to Integrate AI into Your Coaching Practice
Start Small: Begin by automating basic tasks like scheduling and reminders.
Gradual Adoption: Gradually incorporate AI into areas like content generation and data analysis.
Client Involvement: Educate your clients about AI and how it enhances their coaching experience.
Continuous Learning: Stay updated with AI advancements to ensure effective utilization.
The Ethical Perspective
However, before we rush to integrate AI, it's vital to consider the ethical implications.
Keep in mind that whenever we use any AI, we must prioritize protecting client privacy and maintaining transparency about AI's role in our practices.
Informed consent is a critical aspect of maintaining respect and integrity with our clients.
If AI forms part of your coaching process, your clients must be aware and comfortable with it.
Adapting and Evolving with AI
A crucial point to remember: succeeding with AI demands a willingness to learn and adapt and these technologies continue to evolve.
The AI landscape is evolving at a rapid pace, and staying informed of the latest advancements is crucial. Be open to adjusting your strategies based on emerging trends.
Wrapping Up and Looking Forward
As we conclude Q2 and gear up for the coming quarters, integrating AI and ChatGPT into our coaching playbook can offer substantial benefits.
The key is enhancing efficiency, boosting content generation capabilities, and providing tailored client experiences, all while upholding ethical standards and pursuing continuous learning.
With these strategies in place, AI and ChatGPT can help elevate your coaching practice to new heights in the upcoming quarters.
💛
---
Ready to gather the market intelligence you need for your business success?
Gain the skills, strategies, and AI-driven insights that will propel your business to new heights of success and innovation.
Don't miss out on our game-changing
7-Week Business Summer School Accelerator Program:
Business Differentiation Mastery Leveraging AI and ChatGPT
Whether you're a coach, consultant, or solopreneur, this program will equip you with the tools to differentiate yourself, attract your ideal clients, and dominate your market.
The waitlist is now open, but spots are limited. Take action now and secure your place on the waitlist to guarantee your opportunity for future success.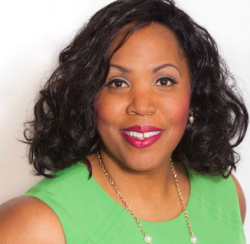 Latest posts by Chareen Goodman
(see all)