10 Steps to Launching Your Coaching Business Successfully
If you're a new coach starting a coaching business, there are a few key steps you need to take to ensure your success.
Whether you're a life coach, career coach, or any other kind of coach, these steps will help you get your business off the ground and start attracting clients.
Here are the 10 steps you need to follow when it comes to launching a coaching business with confidence and with much more success:
Step 1: Define Your Niche
The first step in launching a successful coaching business is to define your niche.
What kind of coaching do you want to do?
Who is your ideal client?
By narrowing down your focus, you'll be able to better target your marketing efforts and attract the right clients.
Step 2: Develop Your Coaching Skills
Before you start coaching clients, you need to develop your coaching skills. This could mean taking a coaching course, attending workshops, or working with a mentor.
The more you develop your skills, the better able you'll be to help your clients achieve their goals.
Step 3: Build Your Brand
Your coaching business needs a strong brand that reflects your values and the kind of coaching you offer. This includes creating a logo, developing a website, and creating social media profiles.
Your brand should be consistent across all platforms and help you stand out from your competitors.
Step 4: Define Your Pricing
Before you start working with clients, you need to define your pricing. This can be a tricky process, but it's important to ensure that you're charging enough to make a living while also being competitive in the market.
Consider your experience, your niche, and the competition when developing your pricing strategy.
Step 5: Create a Marketing Plan
To attract clients to your coaching business, you need a solid marketing plan. This could include creating content for your website and social media profiles, attending networking events, and reaching out to potential clients directly.
Your marketing plan should be focused on your target audience and designed to showcase your expertise.
Step 6: Launch Your Coaching Program
Once you've developed your coaching skills, built your brand, defined your pricing, and created a marketing plan, it's time to launch your coaching program.
This could involve offering a free coaching session to potential clients, creating a group coaching program, or offering individual coaching sessions.
Step 7: Build Your Client Base
To build a successful coaching business, you need a strong client base. This means attracting new clients and retaining existing ones. You can do this by offering excellent service, asking for referrals, and keeping in touch with your clients regularly.
Step 8: Develop Your Coaching Approach
As you work with clients, you'll develop your coaching approach. This could involve using specific techniques, such as visualization or goal setting, or tailoring your approach to each individual client.
The more you develop your coaching approach, the better able you'll be to help your clients achieve their goals.
Step 9: Evaluate Your Progress
To ensure that your coaching business is successful, you need to regularly evaluate your progress. This could involve tracking your income, monitoring your marketing efforts, and asking for feedback from your clients.
By evaluating your progress, you'll be able to make adjustments and improvements as needed.
Step 10: Continue Learning and Growing
Finally, to be a successful coach, you need to be committed to learning and growing. This could involve attending workshops, reading books, or working with a mentor.
The more you learn and grow, the better able you'll be to help your clients achieve their goals.
That's It!
Launching a coaching business takes time, effort, and dedication. By following these 10 steps, you'll be well on your way to building a successful coaching business that helps you make a difference in the lives of your clients.
---
Let's Talk!
Want to discover how I can help you reach your goals in your coaching business? Book a Bold Lead Discovery Call with me now.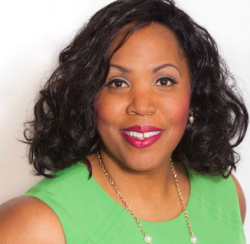 Latest posts by Chareen Goodman
(see all)