Hey Coach, Get Your Marketing Game Plan On
Can you believe it? 😮
One month down already and we have only 11 more to go! Time is moving quickly. ⏱️
That means it's time to get crackin' and start making money 💵 in your coaching business by generating leads and making sales.
But here's the thing, my friend…
Did you know the number of sales you make in any given period of time is a lagging indicator, which is based on everything you've done over the last 90 to 120+ days?
Sales are considered a lagging indicator rather than a predictor of future performance because it is a result of previous actions and decisions made by you.
Your sales are based on the leading indicators of activities you did in a word we call marketing and therefore, reflect the effectiveness of your marketing efforts that have already taken place.
In other words, sales are a measure of what has already happened in the last 90 to 120+ days, rather than what is going to happen in the next 90 to 120+ days.
Yep! 🤔
That means you must make marketing an essential part of your business if you want to make sales.
Like it or not, you need to be putting yourself out there to get seen, become known, and position yourself in a way that attracts the right prospects to you.
As a business owner, your biggest priority is getting your business out and showing up in front of your ideal future clients so you can bring in the sales (code for revenue).
So, let's talk about marketing for a minute.
Marketing can be tough and it sure can be a bit of a challenge when it comes to knowing where to start.
Perhaps you have some questions like… How do I get started? or What do I need to do?
Well, let's get crackin' with this by setting up a simple-start marketing plan. We'll start with the basics:
Create some content on what you know, what you're passionate about, or just a little something about yourself. No need to go overboard but share something that you feel safe sharing with a potential client. 🥰
Promote it on your favorite social media platform. That means putting it out there and pushing the POST button. (Yikes, you gotta do it. 🥳)
Interact with your audience. In other words, engage with people. When someone likes your post or makes a comment, engage back openly as well as directly. A simple "hey thanks for liking my post. 🙂" is a great starting point.
Repeat this process by posting 3 – 5 times per week on social media. If you can't quite start with these numbers, start with a number that you know you can and will commit to and be consistent with.
These four simple steps will get you going.
Maybe you are already doing these things, but are you doing them consistently? 🤔
Marketing consistently and well is the key to generating leads and closing sales in your coaching business.
Your goal is to get on the road to building the Know. Like. Trust. factors with people online with your marketing and with consistency.
This is a money-making activity that is vital to your business.
It doesn't matter if you're a beginner or you've been running your coaching business for a while – the key to your success is consistent, effective marketing. 🙌
It's a process that needs to be focused on every day to get the sales results you want.
It's a new month, and a great time to get your marketing game plan on. 💛
---
Ready to take the next step in your coaching journey? Book a Bold Lead Discovery Call with me today!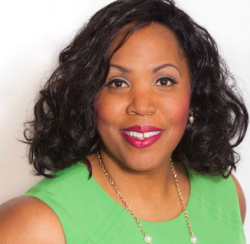 Latest posts by Chareen Goodman
(see all)