The Benefits of Planning Ahead: How to Achieve Your Coaching Business Goals with Ease
As a coach, setting goals is an essential part of your business plan. Goals help you focus your efforts and provide a clear direction toward success. However, setting goals is only half the battle.
Without proper planning and execution, your goals may remain just that – goals. In this post, we'll explore the benefits of planning ahead and how it can help you achieve your coaching business goals with ease.
Better Preparedness
One of the primary benefits of planning ahead is better preparedness. When you plan ahead, you can anticipate potential obstacles and create contingencies to overcome them.
This level of preparedness can help you stay on track toward achieving your goals, even in the face of unexpected challenges.
Improved Efficiency
Planning ahead can also help you work more efficiently. By having a clear plan of action, you can eliminate unnecessary steps and streamline your processes. This can help you save time, reduce stress, and increase productivity.
Additionally, when you have a plan in place, you're less likely to waste time on non-essential tasks, allowing you to focus on the things that matter most.
Greater Accountability
When you plan ahead, you're also more likely to hold yourself accountable. By setting goals and creating a plan of action, you're making a commitment to yourself and your business.
This commitment can help you stay focused and motivated, and ensure that you're doing everything in your power to achieve your goals.
Increased Confidence
Finally, planning ahead can also help increase your confidence. When you have a clear plan of action in place, you'll feel more prepared and organized, which can help boost your confidence in your abilities.
This increased confidence can be especially important when it comes to achieving your business goals, as it can help you stay motivated and committed even in the face of setbacks or challenges.
How to Plan Ahead for Your Coaching Business Goals
Now that we've explored the benefits of planning ahead, let's take a look at how you can put this into practice for your coaching business goals.
Define Your Goals
The first step in planning ahead is defining your goals. Take some time to think about what you want to achieve in your coaching business.
Do you want to increase your client base?
Launch a new coaching program?
Improve your email marketing efforts?
Whatever your goals may be, make sure they are specific, measurable, achievable, and within a realistic timeframe given your work capacity.
Create a Plan of Action
Once you've defined your goals, it's time to create a plan of action. This plan should outline the steps you need to take to achieve your goals and should include specific deadlines and milestones.
Be sure to also identify any potential obstacles or challenges that may arise, and create contingency plans to overcome them.
Track Your Progress
As you work towards your goals, it's important to track your progress. This can help you stay on track and make any necessary adjustments to your plan of action.
Consider using a project management tool or a simple spreadsheet to track your progress and keep yourself accountable.
Celebrate Your Successes
Finally, don't forget to celebrate your successes along the way. Achieving your goals takes hard work and dedication, and it's important to recognize and celebrate your accomplishments.
This can help boost your confidence and motivation, and help you stay committed to achieving your coaching business goals.
Let's Close Out
Planning ahead is a vital part of achieving your coaching business goals. By being better prepared, working more efficiently, holding yourself accountable, and increasing your confidence, you can set yourself up for success.
So take the time to define your goals, create a plan of action, track your progress, and celebrate your successes – and watch as your coaching business thrives.
---
Don't let another day go by without taking action toward your business goals. Book a Bold Lead Discovery Call with me and let's get you going.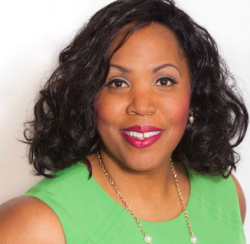 Latest posts by Chareen Goodman
(see all)