Overwhelmed by the Idea of Planning for the New Year?
The countdown to the end of the year has officially begun.
Yep, we've kicked off the final quarter of the year, and believe it or not, this is the best time to start the planning process for what you will do and how you will take your coaching practice to a higher level.
When thinking of planning, many coaches get overwhelmed and the idea of creating a plan seems scary. You're a coach, who loves coaching, and not really a planner.
I get it.
But planning is a big thing. It's so essential to your success as a coach. One of the best ways to plan for success in your coaching practice is to create a plan for the upcoming year.
This post will offer some tips on how you can plan effectively, be productive with your time, and build a plan to grow your coaching practice so you can make the upcoming year your best year ever.
Does this Sound Like You?
The thought of creating a plan for the upcoming year seems overwhelming. You have no idea where to start, and you don't even know where to begin.
Truth be told, a lot of coaches I talk to and work with simply hate to plan.
They call it being too much of a "creative" and not much of a "planner".
It boils down to the fact that many coaches do not know what to do or how to go about the planning process to make it work for them and their businesses.
The biggest concerns I hear from my clients before we start working together on building their plans are…
"I don't know what to do next", or
"I don't know what my next step should be", or
"I've never put a detailed plan together before."
They always see the value of having a plan for growing their coaching practice, they just don't know how to put the plan together.
You've Got to Have a Plan
Planning is a very important part of running successful coaching. If you are a full-time coach who runs and run your own coaching practice, it is important to be productive and efficient with your time.
Without a plan, it's too easy to go about each day working in a very inefficient way and not get any work done, much less hit important goals like getting more clients and making more money, while working fewer hours.
People have goals, but they don't have a plan to achieve them. Without a plan, it's easy to get distracted and lose sight of what you want to achieve for yourself and your coaching practice.
"Having a plan that is uniquely yours is the key to success in your coaching business."

Chareen Goodman
It's the difference between success and failure. It's the difference between achieving your goals and not achieving them.
Your Plan Becomes Your Roadmap
Creating an actual plan means you are creating a roadmap to follow to help you stay focused on your goals. Seeing your plan each day becomes a great reminder for you of what you need to be working on and helps you make the most of your time.
It's not always easy to know where to start when it comes to planning for the next year. But there are some steps that will help you get started so that you can lay out a clear path for reaching your client, business, and revenue goals.
Start by defining what your goal is for the year. What would make this year your best year ever and different from any other year?
Next, identify what needs to happen in order for that goal to be achieved.
Once you have identified those needs, break them down into smaller tasks and assign deadlines for each one of them.
Finally, create a timeline with specific dates and times so that you can track your progress throughout the year.
Remember, a plan is not just a list of things you want to do, but it is a roadmap with a series of steps that will lead you to success.
Final Thoughts
Sometimes, it can be overwhelming to think about all the things you'd like to achieve and that need to be completed to uplevel, but don't let these thoughts hold you back!
One of the best things you can do is to create a plan for the upcoming year and develop the plan in a way that you can follow.
This will not only let you see tangible steps that you can take moving forward, but it will also help you avoid the feeling of not being able to get anything done. 💛
---
Would You Like Some Help? Overwhelmed by the idea of planning? I get it. Planning can feel overwhelming, but have no fear! We can work together to create the "right-fit" plan for you. Simply Book a Bold Leap Discovery Call and we'll handle the overwhelm.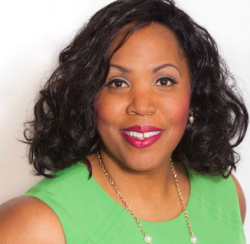 Latest posts by Chareen Goodman
(see all)