4 Power Steps to Get The Best Out Of Your Day
While there are common causes and reasons for having a bad day at work, there are at least 4 things you can do to get the best out of your day.
Power Step 1: Set Clear Goals
The first step toward the clarity and focus you need to make the best of your day and get the biggest bang of productivity that you can is simply to know your goals for the day.
I often encourage my clients to plan their schedules as far in advance as possible based on their goals.
Now sometimes they can only plan ahead for one to two days. Regardless, setting your goal is key to having your days work for you.
You need to know exactly where you are going so that the actions you take move you in that direction.
For example, is your goal to build a six-figure coaching practice? If so, are you taking actions that align with this goal?
If you don't know your goal, you will always struggle to focus and you will spend your precision time on things that will keep you from your dreams.
Also, when you set your goals, try this…, don't frame your goals in a way that makes you miserable.
Look for ways to make your goals more fun and exciting. This will ensure that you start each day with eager excitement.
Power Step 2: Commit To The Plan
Chasing every shiny object that rolls your way spells disaster for your day. It prevents you from getting your most important work done and keeps you in a vicious state of urgency or firefighting.
So before you start to pursue a new marketing strategy, change a section of your business plan, or even buy a new fad tool, ask yourself if you've given what you currently have in place a fair shot at succeeding.
Remember, marketing strategies take time to show results. Your business model can take a bit of time before it turns a profit. And that shiny new tool won't give you that promising ROI if you toss it aside for something different.
Be realistic with yourself, and make a plan to give your ideas the best shot at success. Make a commitment to yourself and your business that you will stick to the plan until it bears fruit.
Power Step 3: Focus On Follow Up
You may think you are following up on every lead, but chances are you're missing something: Not the odd lead, but a whole area you don't commonly consider. And this goes equally for prospects and product creation leads (ideas).
Make sure you follow up on leads from:
Webinar interactions, questions, and sign-ups
Blog comments
Social media posts—especially questions and complaints
Forum or membership site discussions and questions
Problems that go through your Help Desk or customer service
Conference or live event contacts
But more so, to help make your day the best it can be is to follow up on promises you've made! Your integrity speaks volumes. So go ahead and send thank you notes and tell your new contacts how to reach you. Brainstorm what you can add to give them a reason to keep your information.
And always keep your ears open for what they need next. (They'll tell you—if you're listening!
Power Step 4: Stick To Your Systems
The easiest way to make a mistake and spin out of control during your day is to become reactive or distracted and fail to stick to your own personal schedule and to'dos.
Without sticking to the systems, you have in place, you'll make basic mistakes like forgetting to answer a customer service request, not answering an important question, or thanking someone for particularly heartfelt feedback—or even simply missing an opportunity to add a perfect "go-with" product.
Systems are designed to support you when they are followed.
There It Is!
As you can see, having a successful and productive day at work is not rocket science. By following these four power steps, you can set yourself up for success and accomplish more in less time.
Remember to set achievable goals for yourself, commit to your plan, follow up and follow through, and stick to your systems. By implementing these simple yet effective steps, you can enjoy a successful and fulfilling day at work.
So, what are you waiting for? Give these power steps a try today and see the incredible differences they can make in your day-to-day life.
---
Let's Talk!
Want to learn more about how coaching can help you achieve the dreams you have for your coaching business? Book a Bold Lead Discovery Call with me.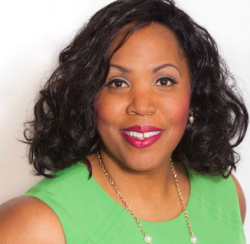 Latest posts by Chareen Goodman
(see all)