The Art of Authentic Differentiation: Embrace Your Coaching X-Factor
As a coach, it's natural to wonder how you can stand out in a crowded field. With so many coaches offering similar services, it can be quite challenging to find your own unique selling point.
The key to differentiating yourself and setting yourself apart in a sea of sameness lies in embracing your coaching X-Factor. You know, it's that special something that truly sets you apart from the rest.
This blog post will explore the art of authentic differentiation and how you can discover and leverage your coaching X-Factor to attract and retain clients.
Understanding Authentic Differentiation
Authentic differentiation is all about being true to yourself and showcasing what makes you unique as a coach – there is none like you. It's not about copying others or trying to fit into a mold.
Instead, it's about embracing your strengths, experiences, and values to create a coaching style that is genuine and impactful, and that makes a difference for the people you serve.
Authentic differentiation allows you to connect with your target audience on a deeper level and build trust and rapport.
Discovering Your Coaching X-Factor
To discover your coaching X-Factor, start by reflecting on your own personal journey and experiences.
What led you to become a coach?
What challenges have you overcome?
What lessons have you learned along the way?
These insights can help you identify the unique perspective and expertise that only you can bring to the table.
Additionally, consider your personal values and beliefs. Believe it or not, your values and beliefs play a big role in shaping who you are and how you show up.
What do you stand for?
What principles guide your coaching practice?
Understanding your core values will not only help you align with clients who share similar values but also allow you to communicate your coaching philosophy authentically.
Leveraging Your Coaching X-Factor
Once you have identified your coaching X-Factor, it's time to leverage it to attract and retain clients. Here are some strategies to consider:
1. Craft a Compelling Brand Story
Your brand story is a powerful tool to showcase your coaching X-Factor. Use it to communicate your journey, values, and unique approach to coaching.
A compelling brand story will resonate with your target audience and make them feel connected to you on a personal level.
2. Tailor Your Coaching Offerings
Align your coaching offerings with your coaching X-Factor. For example, if your X-Factor is your experience in overcoming adversity, you could specialize in resilience coaching.
By tailoring your offerings to your unique expertise, you position yourself as an expert in your field and attract clients who specifically seek your expertise.
3. Share Your Expertise
Demonstrate your coaching X-Factor by sharing your expertise through content creation. Write blog posts, record podcasts, or create videos that provide valuable insights and tips related to your coaching niche.
By consistently sharing your knowledge, you position yourself as a thought leader and build credibility with your audience.
4. Leverage Testimonials and Case Studies
Collect testimonials and case studies from satisfied clients who have benefited from your coaching X-Factor. These success stories serve as social proof and can be powerful tools to convince potential clients of your expertise and effectiveness as a coach.
The Power of Authentic Differentiation
Authentically differentiating yourself is a powerful way to help you stand out in the coaching industry. By embracing your coaching X-Factor and leveraging it effectively, you can attract clients who resonate with your unique approach and expertise.
Remember, authenticity is key – be true to yourself, and watch your coaching X-Factor shine through.
It's a Wrap
The art of authentic differentiation lies in embracing your coaching X-Factor.
Discovering what makes you unique as a coach and leveraging it through a compelling brand story, tailored offerings, content creation, and testimonials can help you attract and retain clients who value your expertise.
Embrace your uniqueness, and watch your coaching practice flourish.
💛
---
Ready to gather the market intelligence you need for your business success?
Gain the skills, strategies, and AI-driven insights that will propel your business to new heights of success and innovation.
Don't miss out on our game-changing
7-Week Business Summer School Accelerator Program:
Business Differentiation Mastery Leveraging AI and ChatGPT
Whether you're a coach, consultant, or solopreneur, this program will equip you with the tools to differentiate yourself, attract your ideal clients, and dominate your market.
The waitlist is now open, but spots are limited. Take action now and secure your place on the waitlist to guarantee your opportunity for future success.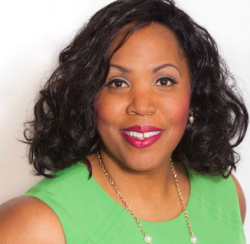 Latest posts by Chareen Goodman
(see all)